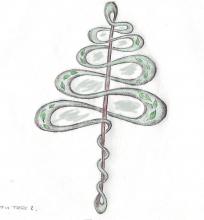 The Permaculture Institute of North Britain was declared in 2010 with Angus Soutar, Mark Fisher, Chris Chidlow, Jamie Saunders and Krysia Soutar as founding members and sponsors, together with several other associate members. The Institute is founded on apprenticeship and craft learning: we see our practice in permaculture design as a complex skill that is continually evolving as a lifetime of development.
The Institute follows the pattern of the traditional Craft Guild, and we wish to link up with all those who wish to further the development of skill and practice in permaculture design.
Our website is sponsored by Fraser How (How Creative) and Angus Soutar (The Northern School of Permaculture).